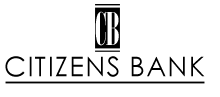 Dear Valued Customer:
In order for us to provide the best Internet Banking experience possible, please be mindful that The Citizens Bank of Swainsboro/Laurens County will never request that you verify personal or financial information over the Internet, via email, unsolicited phone call or text message.  However, in order to offer our best fraud protection on Debit Card purchases, if a charge occurs that appears to be out of your normal spending habits, our Fraud Center may contact you via phone, SMS or email to CONFIRM the transaction(s). Our fraud center partner, Falcon Fraud Center, will ask you to enter the correct billing Zip Code and verify transaction details or suspect transactions. Falcon Fraud Center will NOT ask you for the following:
Social Security Number
Date of Birth
The CVV code on the back of your Debit Card
Please contact our Customer Service Representatives for the phone number to enter into your phone for positive identification.
The Citizens Bank of Swainsboro/Laurens County has prepared a few reminders to help protect you from Identity Theft. Please take a few minutes to review.
How to Protect Yourself:
Never provide your personal information in response to an unsolicited request, whether it is over the phone or on the Internet.  E-mails, Internet pages and Caller ID's created by phisher's may look exactly like the real thing.  They may even have a fake padlock icon that ordinarily is used to denote a secure site.  If you did not initiate the communication, do not provide any information.
If you are unsure whether a contact is legitimate, contact The Citizens Bank of Swainsboro/Laurens County.  You can find our phone number and Website on the monthly statement or the local phone directory.  The key is that you should be the one to initiate the contact, using information that you have verified yourself.
Review account statements regularly to ensure all charges are correct.  If your account statement is late in arriving or does not arrive, call The Citizens Bank of Swainsboro/Laurens County.
In the unfortunate event of a lost or stolen debit card, call  1-866-546-8273.
Should you have questions concerning this matter do not hesitate to contact our customer service representatives.  Remember, "Our prime interest is, YOU".
Sincerely,
Milton B. Gray, Jr.
President